Custom Plush Toys Manufacturing
Custom Plush Toys Manufacturing
& Personalized Stuffed Plush
& Personalized Stuffed Plush
Plush toy manufacturer, we realize of
all kinds of customized plush* conform with CE standards :
cuddly, stuffed animal, stuffed object, character plush, etc.
*Minimum order : 500 pieces
Ask for a quote
Ask for a quote
Peluche Sur Mesure, by Ma-Mascotte.com it's…
Custom Plush has the expertise and flexibility to imagine, design and manufacture plush in a wide variety of materials, shapes and colors. Your plush will be as you like and the only limit is your imagination!

We guarantee that all our plush are CE and EN 71-1,2,3. These regulations ensure that your Custom Plush meets current safety standards and can be sell throughout Europe.
Our Custom Plush Service can offer you an answer to your needs in 24 hours only.
Professionals, advertising and marketing agencies and associations we answer  your requests of custom plush toys within 24h.
The minimum order for custom plush manufacturing is 500 pieces. All stuffed toys meet CE standards and can be sold.
We create your custom plush from your illustrations (sketches, drawings, models, …). We graphically create your custom plush initially then we realize the prototype.
The cost creation including the graphic design and the prototype delivered to you is 200€ ; this amount is deductible for the mass production.
Do not hesitate to contact us for more information.
Creation steps of your custom plush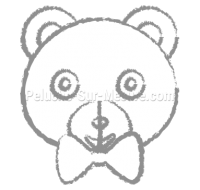 Step 1
Study of your project and quotation.
You submit us your ideas, your desires, your constraints, and we help you to refine your Custom Plush project!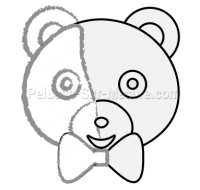 Step 2
Realization of the design for your plush (front, back and profile).
Our graphic designer draws your custom plush in different forms to define them with you !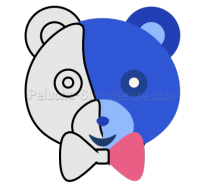 Step 3
Confection of the plush prototype.
We manufacture a prototype of the final shape of the plush, which will be delivered to your address within 7 days!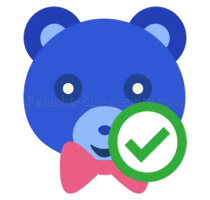 Step 4
Validation of the plush prototype.
After reviewing the quote and the prototype, we validate with you the specifications of your custom plush. Attention, following this step no modification can be made !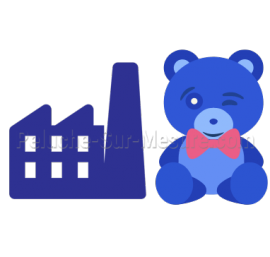 Step 5
Mass production of the custom stuffed plush.
Now, the production of your plush can begin, which takes on average 30 to 45 days depending on the number of plush to manufacture. Your custom plush, as you can imagine, will be delivered free of charge!
Custom Plush Price :
From 2.60€ / piece
(depending on the size, complexity and quantity)
"And if we created a children's plush factory for bears ?"
Patrick Sébastien (2001)
Plush custom, promotional plush, plush manufacturing, manufacturer plush, stuffed creation, design plush, plush key chain, giant plush, CE plush, doudou sur mesure, custom blanket, custom bears.
Custom Plush Mascot, Mascot Animal Costumes, Discount Mascot, Mascot Purchase, Peluche-Sur-Mesure is exploited by NIGULE SARL, a french company with a capital of 6500€ whose head office is located at 3 Le Clos Gourdez, 28630 Morancez. NIGULE SARL is registered in the RCS of Chartres under the number 53096274500036, its intracommunity VAT number is FR530962745. Web Host : Wevox, Jahon, 43300 Langeac. Phone number : 0899 492 350. The site is not declared to the CNIL because it does not collect personal information.